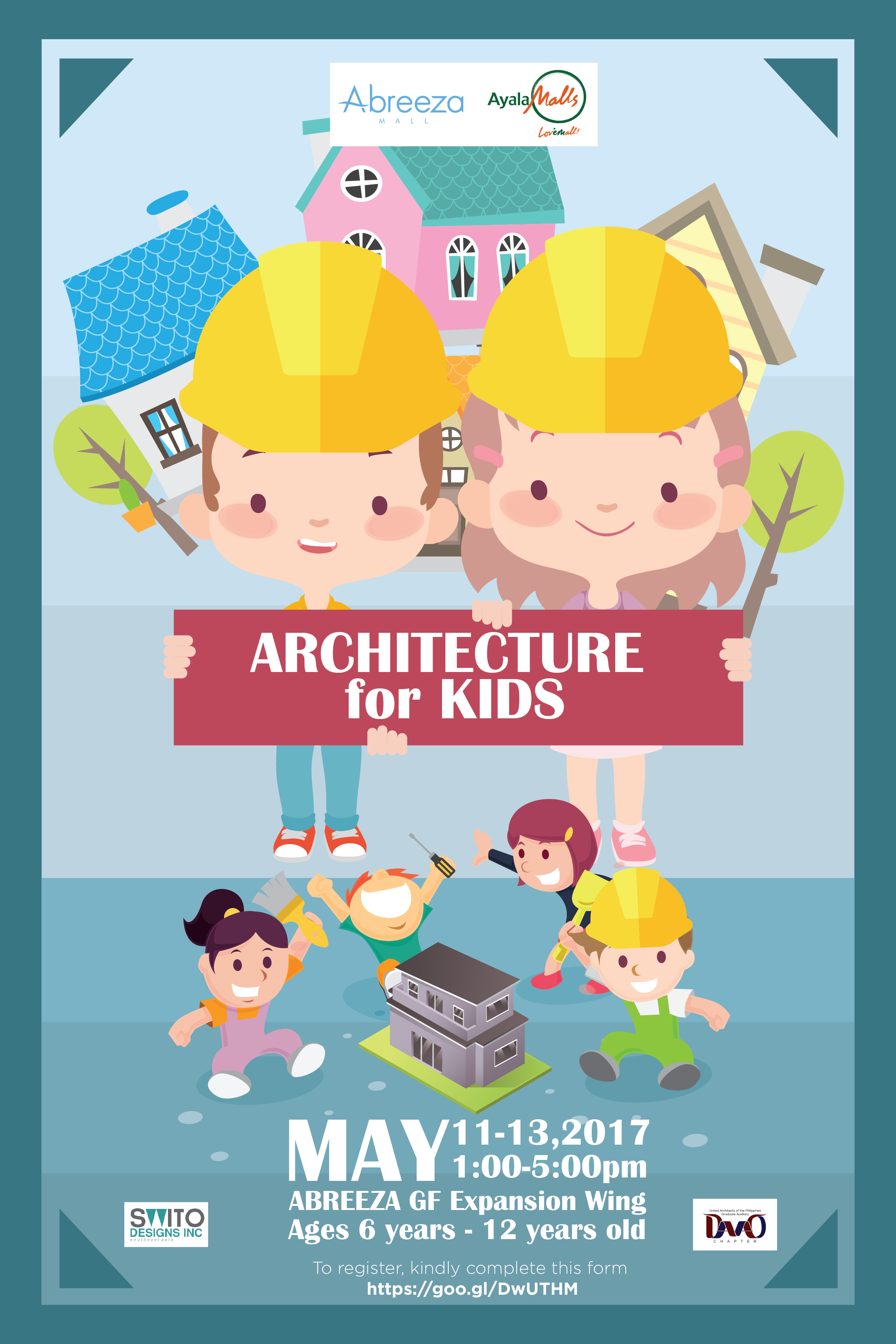 SwitoDesigns, Inc, United Architects of the Philippines Graduate Auxiliary and Abreeza Ayala Mall of Davao present "Architecture for kids", a summer workshop to teach and encourage the creativity of children through architecture. During the three day workshop, the children will be taught how to design, estimate and make their own big playhouse models.
The child can design a pizza house for instance, or a shoe shaped house, or even a house that looks like his or her favorite toy. What is important during this workshop is to showcase the creativity of children.
The workshop will run for 3 days on May 11-13, 2017 at the Abreeza Ayala Mall of Davao, GF, Expansion Wing from 1pm to 5pm. It is open to children ages 6 to 12 years old.
Workshop fee is 2500 inclusive of all materials and snacks.
Please register here.
https://goo.gl/DwUTHM
You can also:
Visit Balay Balay 3d Architecture Puzzles to purchase a hand-made wooden educational toy for your children to learn Filipino Architecture.