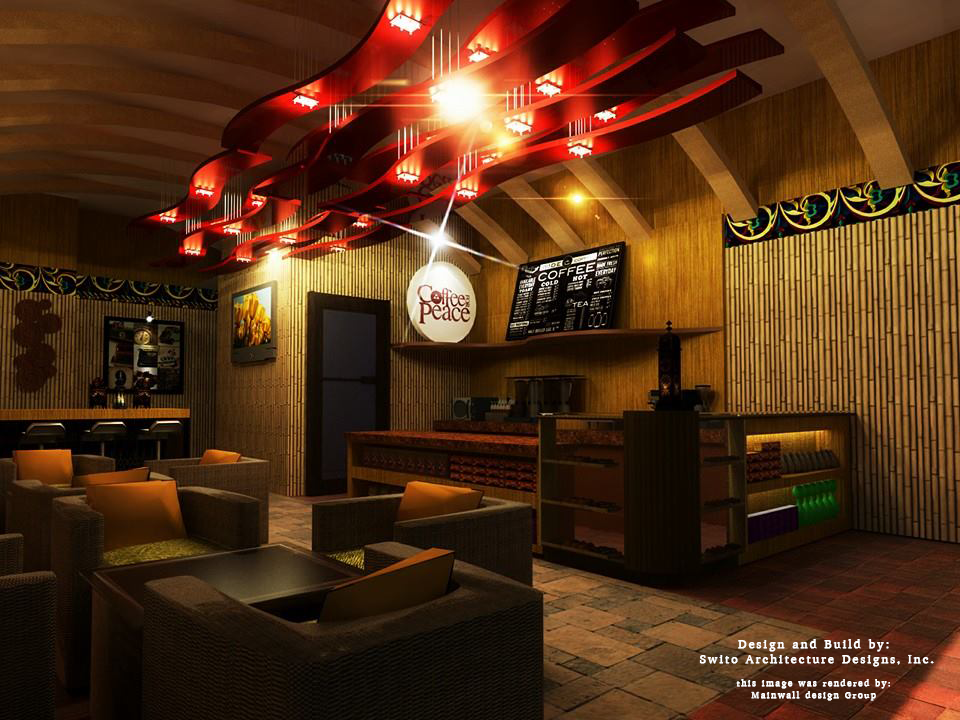 In September 2016,  Swito Architecture Designs was asked to design and build a bistro for Coffee for Peace. It was their second branch. We were very excited to work on a shop that advocates for social impact. So upon completing all the design contracts at hand, we started thinking of how we can serve this company to the fullest.
FLOOR PLAN
The first thing we did was decide on the floor plan. We had to visit the space for an ocular two to three times to make sure all our as-built drawings of One Oasis, Ecoland Davao City where Coffee for Peace Bistro was located, were correct before finalizing a design.  We also asked the company what they needed and what they intended to install in terms of equipment for coffee making, cooking and cake presentations. Most importantly, we asked their brand advocates, the people that go to their first branch, to know what drove them to come. We asked them what was the best thing about Coffee for Peace.
Aside from having passion to make a social impact particularly on peace,  the other reason why people go to Coffee for Peace was because of their delicious food servings and customer service. Customers said that their shop felt like it was home with a home-made coffee and home cooked meal.
So we used this as our main points in designing.
DESIGN INSPIRATION
Coffee for Peace customers keep coming back because of three things, Advocacy, Food and Home ambiance. So we used this as our design inspiration. The layout was made in such a way that presented their advocacy upon entering, stimulated coffee and food cravings through smell; and offered customers a glimpse on how food was made.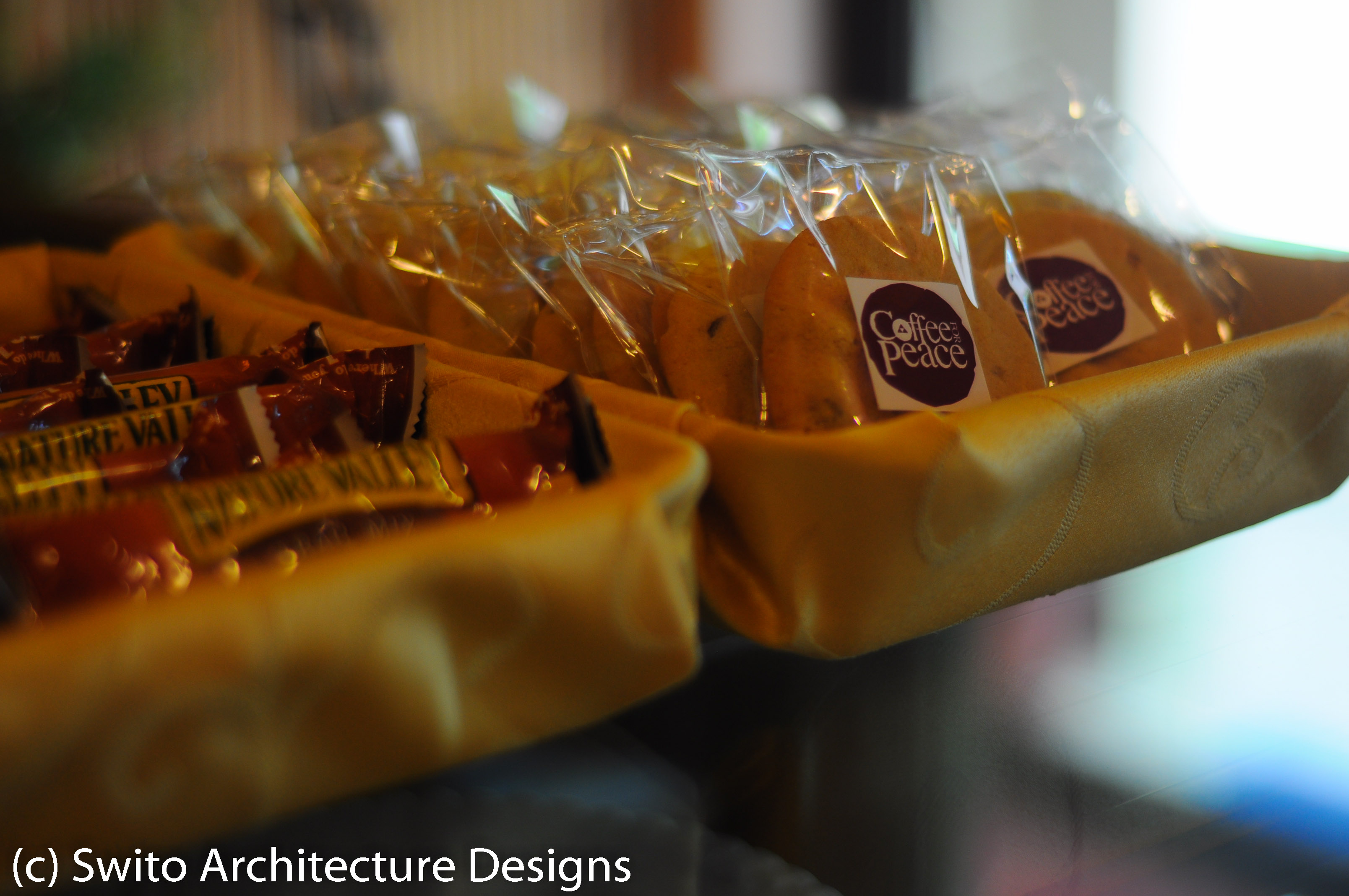 Now, the fourth important thing was to add more to it than just home, we wanted to really push that this company was made for Peace in Mindanao. And that is why we put the Mindanao inspired accents.
ACCENTS
The okir-design cornices was installed to emphasize the Peace in Mindanao Advocacy of coffee for peace. We also put light luminaires that were embellished with T'nalak as well as chairs with weaved mindanaoan fabric. All these accents where bright to show brightness of the advocacy and the true colors of Mindanao.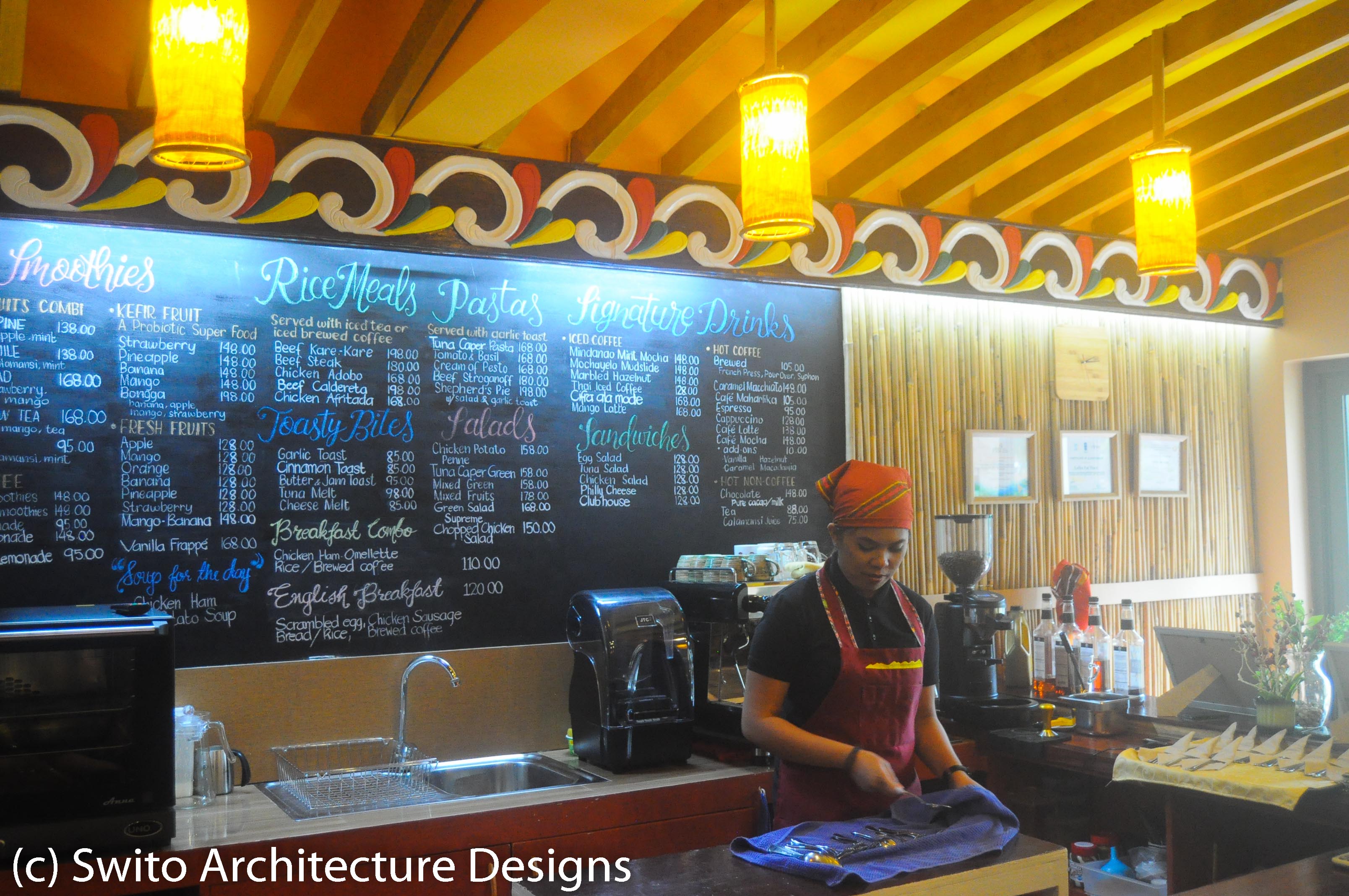 VISIBLE BRANDING
Now, to usher brand retention for coffee shop bistro was to make the branding visible in the shop. So we put in visible environmental graphics in the facade and inside the store.
AMBIENCE
Coffee for Peace has a clear target market and we intended to make the feel of the place match the expectations of that market. It should be a little high end and ready for brand advocates to come in and show their support for the advocacy.
We were super happy after we completed the design and construction of the Coffee for Peace Bistro. It was just such a great feeling to translate the clients dream bistro into reality and help them gain more advocates as they continue to advocate for peace.
For more information us, contact us here .
ABOUT THE AUTHOR:
Gloryrose Dy Metilla is an Architect and a Heritage professional. In 2018, she finished the Design Summerschool from the College of Architecture and Urban Planning in Tongji University, Shanghai, China, and then her Masters in Urban and Cultural Heritage from the Melbourne School of Design, University of Melbourne, Australia with an Australia Awards Scholarship. She graduated with her Bachelor of Science in Architecture from the University of the Philippines in Mindanao in 2009. At present, she is the principal architect of Swito Architecture Designs Services. You can also visit her youtube channel, Filipina Architect.
.